Hebben jullie ook zo'n zin in het voorjaar?
Voor dit kaartje heb ik een van mijn favoriete papier blokken gebruikt.
Botanical 6011/0313 van Noor! Design.
De basis van deze kaart heb ik gemaakt met een Shape Art mal met hier op het design papier gemat op wit cardstock.
In dit papier blokje zitten ook leuke kleinere kaartjes met leuke teksten en verschillende tags
Zo ook het kaartje 'Telegram' die ik achter de lagen heb verwerkt.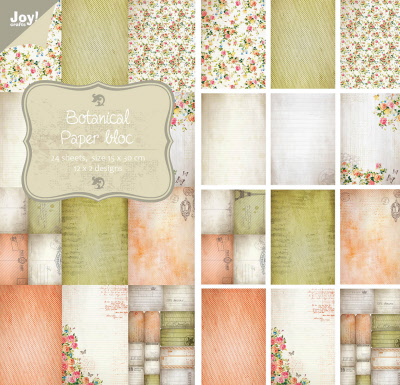 Het plaatje is van LOTV (lily of the valley stamps) en ingekleurd met alcohol markers.
De randen heb ik bewerkt met een paper distresser en daarna op het ribbelkarton geplakt.
De kaart verder aangekleed met verschillende mallen uit de One Of A Kind - Spring set 6002/0503.
Na het embossen van het gietertje uit deze set heb ik het bewerkt met een Edding metalic marker. Ook het metalen gedeelte van de schep heb ik hiermee bewerkt. En wat zijn de kleine bloempotjes leuk he!
Ik ga nog even door met de One of a Kind sets van Noor! Achter het ribbelkarton aan de rechterkant zie je de boom uit de -Autum- 6002/0636 set.
Zo zie je maar dat deze set niet alleen leuk is voor herfst kaarten. De kaart verder aangekleed met een Dutch Doobadoo paper art vogeltjes en kleine roosjes. Het tekst stempeltje komt uit de stempel set Buttons 6410/0039.
Leuk dat jullie weer zijn komen kijken. Ik wens jullie een fijne zondag.